Ancient Cultures of Papua New Guinea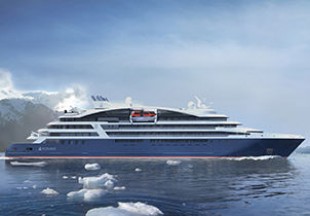 Booking Dates
10/24/2018 through 04/08/2020
Travel Dates
10/24/2018 through 04/22/2020
Ancient Cultures of Papua New Guinea
This PONANT 12-day Expedition cruise aboard Le Lapérouse will take you to discover the wonders of Papua New Guinea.
Departing from Honiara, the capital of Guadalcanal and renown for being the site of the battle between the USA and Japan during WWII.
Your cruise will begin with our inaugural visit to the Autonomous region of Bougainville, a unique group of islands that are ecologically and geographically part of the Solomon Islands archipelago but not politically part of the nation of Solomon Islands.
Take the opportunity to explore this region with rugged, mountainous landscapes, lush tropical vegetation bordering warm and crystal-clear waters which simply beckon to be explored. You will be welcomed with traditional dances and learn local customs.
Le Lapérouse will then set sail for Papua New Guinea, a fascinating land that is home to no fewer than 700 ethnic groups within a highly diverse yet mainly unexplored, ecosystem.
Your call at Tufi, will undoubtedly be one of the highlights of your voyage. You will fall under the charm of this picturesque region, dubbed the "Scandinavia of the Tropics", with its deep fiords or locally known 'rias' formed through volcanic activity.  In this unique setting the local Papuan tribes will share their customs, beliefs and artwork with you.
Finally, you will arrive in Australia and disembark in Cairns, known as the capital of 'Far North Queensland, this vibrant and welcoming city is the ideal place from which to explore the wonders of the Great Barrier Reef and the Tropical Rainforests.
The encounters with the wildlife described above illustrate possible experiences only and cannot be guaranteed.
Itinerary
Destination
Pricing
Terms and Conditions
| Day | Description | View All |
| --- | --- | --- |
| Day 1 | Honiara, Guadalcanal Island | Details |
| Day 2 | At Sea | Details |
| Day 3 | Kieta | Details |
| Day 4 | Buka | Details |
| Day 5 | Rabaul, Bismarck Archipelago | Details |
| Day 6 | At Sea | Details |
| Day 7 | Lusancay Islands | Details |
| Day 8 | Tufi | Details |
| Day 9 | Fergusson Island | Details |
| Day 9 | Dobu Island | Details |
| Day 10 | Samarai Island | Details |
| Day 11 | At Sea | Details |
| Day 12 | Cairns | Details |