13 Day Alsace-Lorraine Region by Barge
Booking Dates
09/11/2021 through 12/16/2022
Travel Dates
07/26/2019 through 12/31/2022
Provider
Kensington Tours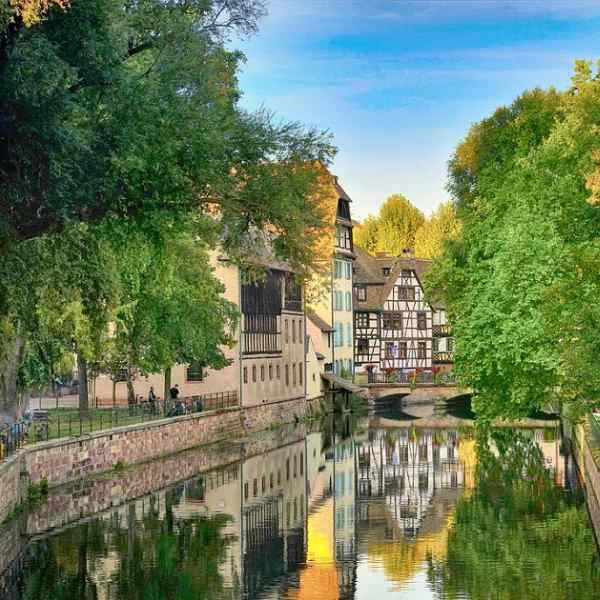 13 Day Alsace-Lorraine Region by Barge
Explore romantic Paris, and learn why it is known as the City of Love. Get to know one of France's most picturesque cities, Strasbourg, home to some of the most stunning Gothic architecture in Europe. After falling for these iconic cities, let the peaceful sights of the Alsace-Lorraine region glide by from the deck of a historic river barge on a multi-night canal cruise.
This romantic adventure begins with a privately guided half-day walking tour of the iconic city of Paris and its most famous landmarks, followed by a scenic train ride through the French countryside to arrive in the medieval city of Strasbourg. Treat your palette to delectable samples at local vineyards in one of the world's most famous wine regions. Venture out to the early renaissance town of Colmar see the most charming half-timbered buildings in France. All of this before a truly memorable experience, a barge tour through the canals and rivers of the Alsace-Lorraine Region. Marvel at the exquisite landscapes and charming small towns along the way as you relax on the Panache Barge. The French countryside is a hidden gem just waiting for you to discover it.
Kensington Tours creates private trips from the world's finest ingredients. Tailor-made with care by your personal Destination Expert, your personalized trip is always a one-of-a-kind experience made just for you. Expert local guidance and 24/7 service come standard.
| Day | Description | View All |
| --- | --- | --- |
| Day 1 | Paris To Welcome | Details |
| Day 2 | Paris | Details |
| Day 3 | Paris To Strasbourg | Details |
| Day 4 | Strasbourg | Details |
| Day 5 | Strasbourg | Details |
| Day 6 | Krafft To Strasbourg To France To Alsace-Lorraine Cruise | Details |
| Day 7 | Krafft To Alsace-Lorraine Cruise | Details |
| Day 8 | Strasbourg To Alsace-Lorraine Cruise | Details |
| Day 9 | Saverne To Alsace-Lorraine Cruise | Details |
| Day 10 | Saverne To Alsace-Lorraine Cruise | Details |
| Day 11 | Lutzelbourg To Alsace-Lorraine Cruise | Details |
| Day 12 | Niderviller To Strasbourg To Paris | Details |
| Day 13 | Paris | Details |